About Me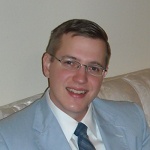 Welcome to my site! I'm an avid user of Open Source products, such as Linux, MySQL, and Apache. I've loved working in the industry and having the opportunity to support businesses using those products.
I'm a System Administrator at Rackspace in San Antonio, Texas. Rackspace offers hosting for websites, e-mail, and cloud technologies. At work I monitor infrastructure, troubleshoot systems, and diagnose issues in internal applications and services.
For fun, I like to travel around in my small RV! Usually it's for weekend excursions, but I also take longer trips, to places like Pensacola, Florida and Yellowstone National Park.