About Me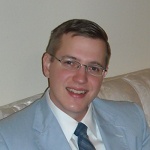 Welcome! I'm a guy in my 20's originally from Louisiana, now living in Texas. I love spending time with close friends and family, and spending time outdoors. You are also very likely to find me at the poker table!
Work-wise, I'm a System Administrator at Rackspace in San Antonio. Rackspace offers hosting for websites, e-mail, and cloud computing. My day consists of monitoring infrastructure, troubleshooting systems, and diagnosing issues in internal applications and services. I've loved working in the industry and helping businesses thrive.
For fun, I enjoy travelling around in my small motorhome! Usually it's for weekend excursions, but I also enjoy longer trips, to places like Pensacola Beach, Florida and Yellowstone National Park.